Our vets in Ceres create personalized pain management plans, incorporating numerous therapeutic approaches to help pets experiencing pain live more comfortably.
What is Pain Management?
Similar to people, our pets can also experience pain as a result of injury, chronic disease, post-surgery or other circumstances. 
Our vets in Ceres use our decades of experience in treating pets and our knowledge of pain medication and pain relief approaches to effectively prevent and manage pain in pets. 
We can develop a pain management plan tailored to your pet's medical condition and unique needs.
A customized pain management plan may involve prescriptions for specific medication or food, recommendations for exercise or physical therapy, or other treatments.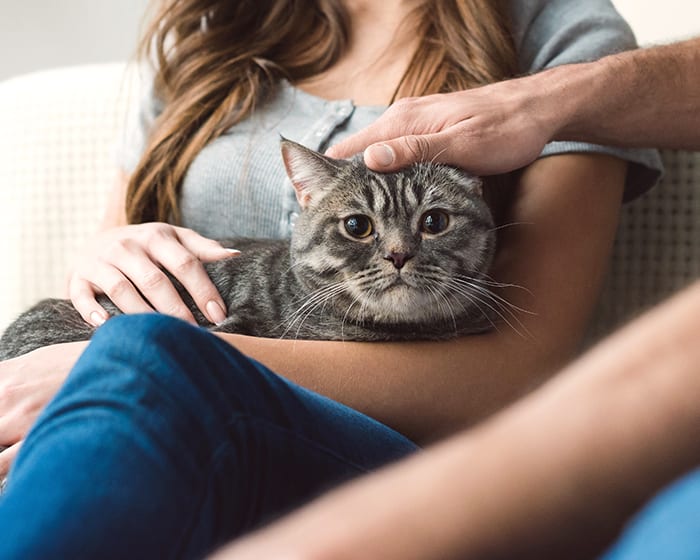 Custom Pain Management Treatment Plans
At American Pet Clinic, we believe in creating custom pain management plans personalized for your pet's unique needs. 
When you bring your pet in for a thorough physical exam, the vet will evaluate your pet's symptoms and recommend any diagnostic tests needed to determine their underlying cause. 
We will develop a personalized plan to treat and manage your pet's pain, including assessing whether he or she is healthy enough to take anti-inflammatory medications or will require a more holistic approach. This depends on the invidual pet's medical history, condition and response to treatment. 
Our team of veterinarians will work together to help you determine the best course of action for addressing your pet's pain. 
Pain Management FAQs
Here are some frequently asked questions our clients have asked regarding pain management for pets. 
Helping Your Pet Cope With Pain
Every pet parent's goal is to keep their pet healthy and happy. There may be some measures you can take at home to encourage permanent pain relief for your pet.
Your vet may recommend a change in food that are high in omega-3s and other ingredients to help relieve inflammation in joints and reduce pain. 
Weight management may also be a priority, along with physical therapy to help your dog or cat manage arthritis or recover from an injury.
Always ask your veterinarian before introducing a new diet, weight management plan, physical therapy, medications or other treatments. 
Hospice & End-of-Life Care
Compassionate hospice and end-of-life care can help make your pet's last days less stressful and more comfortable. 
New Patients Always Welcome
American Pet Clinic is accepting new patients! Get in touch today to book your pet's first appointment.